Industry Leading Crowd Protection Barriers
Gibraltar's industry-leading portfolio of perimeter anti-vehicle and personnel control barriers features the G-4000 Series of Drop Arm Barriers. Available in either fixed or portable configurations, both classes of the G-4000 Series are crash rated to halt a wide array of vehicles at a range of speeds. In addition, all drop arm barriers can operate under the user's chosen operation conditions.
G-4000 Series Fixed Drop Arm Barriers
Gibraltar's selection of fixed drop arm barriers is engineered crash rated and ASTM F2656-07 certified. Among the fixed drop arm barriers are drop arms rated M50 (K12), M40 (K8) and M30 (K4), for a full range of anti-ram, anti-vehicle access point and crowd protection. 

G-4000 Series Fixed Drop Arm Barriers are available in a variety of widths dependent on the access point and typically operate on an electro-hydraulic basis. However, clients can choose to include battery backup. In addition, a completely manual, counter balanced system is also available, which requires no power to operate.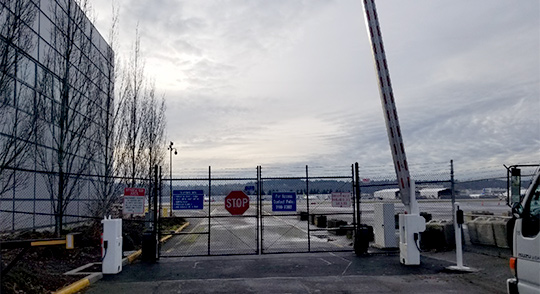 G-4033P Portable Drop Arm
Unlike other drop arm barriers in the G-4000 Series, the G-4033P is completely portable and fully deployable in about ten minutes, making the system ideal for festivals and events. Available in multiple configurations – both self-trailered and un-trailered – all G-4033P units are electro-hydraulic and can run off 120V power, a backup battery unit, or a backup generator, perfect for areas with unknown or unreliable power supply. All units are finished with hot-dip galvanized steel and painted to Gibraltar's standards, but custom color requests are possible.
As with Gibraltar's fixed-arm barriers, the G-4033P is engineered crash rated and ASTM F2656-07 certified. The portable model is M30 P3 certified to halt a 15,000-pound vehicle traveling at speeds up to 30 mph. In addition, the G-4033P Portable Drop Arm Barrier is listed on the USACE DOD Anti-Ram Vehicle Barriers List and authorized for DOD use.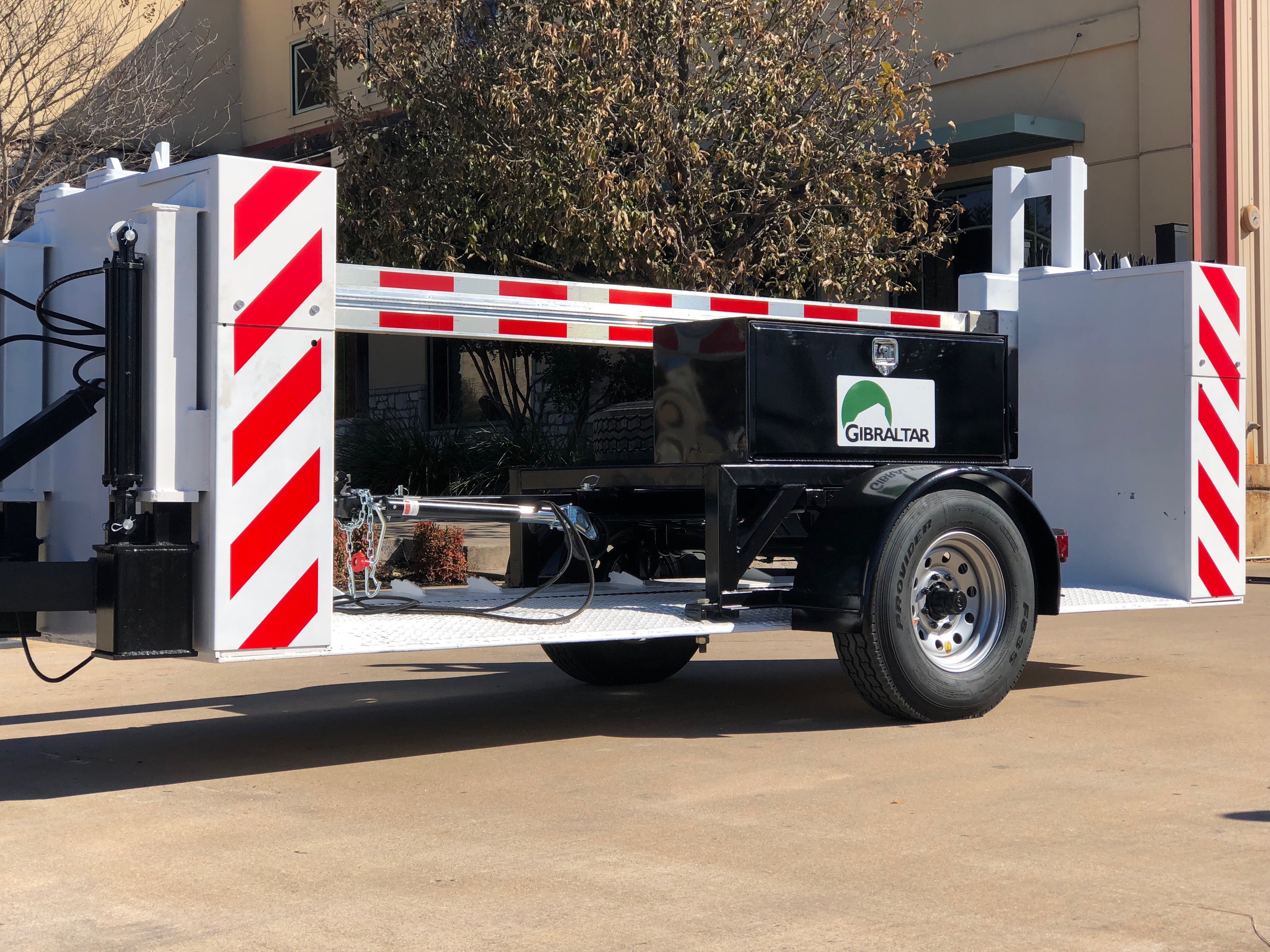 Contact Gibraltar Today
For more information about the G-4000 Series Drop Arm Barriers or any other products in Gibraltar's anti-ram portfolio, contact us today. Simply reach out via telephone or by completing our online information request form and an expert team member will respond as soon as possible.