Industry Leading Anti-Personnel Solutions And Security Fence Systems
Gibraltar's Gideon™ Fence System is part of what has made us an industry leader in perimeter security. Our Gideon™ Fence Systems are easily customizable to meet a variety of needs across a wide range of sectors. What's more, Gideon™ Fence Systems can be combined with Gibraltar G-FORCE products to create the ultimate in protection for facilities requiring anti-ram and anti-vehicle capabilities.
ABOUT GIBRALTAR'S GIDEON™ FENCE SYSTEM
The patent pending Gideon™ Fence System is an all-steel palisade fence system. Client's can choose from 8'-0" Height to 12'-0" Heights as well as a variety of pale styles, including straight pale, curved pale, splayed tip and unsplayed tip. In addition, Gibraltar offers a climb resistant design with tighter pale spacing than the standard 6" on center pale spacing. This allows facilities to have higher anti-personnel protection. Standard post spacing for the Gideon™ Fence System is 10'-0" on center, saving installers 20% on holes and concrete when compared to systems with 8'-0" on center post spacing.
Gibraltar's Gideon™ Fence System is designed so there are no gaps in palisade pale spacing at any posts. The design at the connection post allows for a ¾" tolerance in the field. The system provides a clean aesthetic finish and can be designed into perimeters with our passive vehicle barriers. Clients can choose from a standard galvanized finish or RAL color specific finishes which include both wet coat applications with Carboline® Carboquick 200 or TIGER Drylac® polyester powder coat finishes.
Our Gideon™ Fence System utilizes a 3" C-Channel Rail that can support up to 540 lbs. with no permanent deflection and less than ¼" of deflection when the weight is applied. This C-Channel can also support two 1" conduits inside the rail for perimeter intrusion detection systems (PIDS) or fiber runs for cameras and perimeter security equipment.
The Gideon™ Fence System is offered in a 2-rail or 3-rail design depending on height and client need.
Gibraltar offers this system in a 100% American Made option for Buy American applications or with imported material as well for projects that do not require Buy American.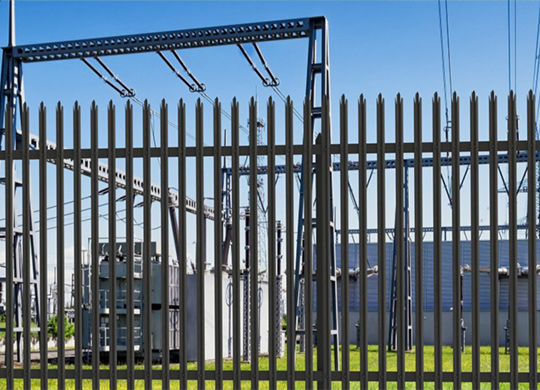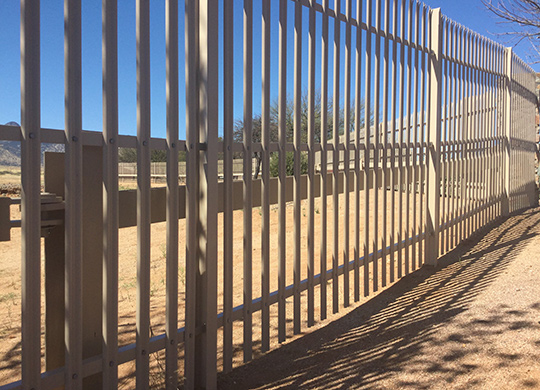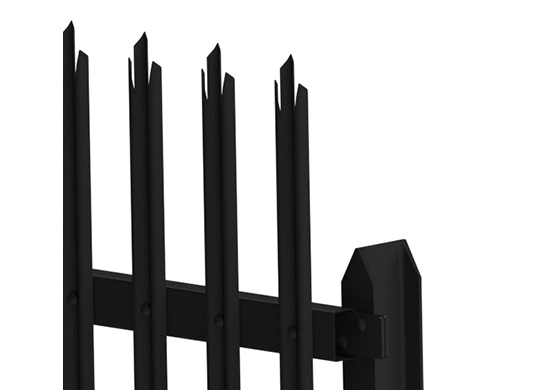 Contact Gibraltar Today
Gibraltar's Gideon™ Fence System is ideal for practically any industry in need of a security fence line for the protection of valuable assets, personnel, and facilities. For more information about the Gideon™ Fence System reach out to a member of our business development team today or fill out the form on our contact page and a Gibraltar employee will be in touch shortly.