The Global Leader in Vertical Lift Anti-Ram Vehicle Barriers
Gibraltar is a world leader in anti-ram vehicle barriers with a diverse array of crash tested and certified barriers, including G-3000 Series Vertical Lift Barriers. Developed to meet some of the most stringent requirements in the world, the G-3000 series is the number one vertical lift barrier choice of United States military installations across the globe. In conjunction with other force protection measures, including an active access control command system (ACCS), the G-3000 series meets US Department of Defense active vehicle barrier (AVB) and access control point control system (ACPCS) requirements.
About the G-3000 Series
Gibraltar's G-3000 Series Vertical Lift Barriers are fully crash tested and certified, according to the United States Department of State (DOS), DOD and ASTM F2656-07 standards. This M50 standard requires the G-3000 Series barrier to withstand impact by a 15,000-pound vehicle traveling at speeds up to 50 mph. The anti-ram vertical lift barrier achieved a P1 certification at the 24-foot length and P2 certification at the 50 foot length.
G-3000 Series Vertical Lift Barriers are available in lengths from 24 to 50 feet, a length capable of crossing four standard 12-foot lanes of traffic with a single, anti-ram barrier. This efficient, cost-effective solution eliminates the need for multiple smaller barriers and thus has become the first choice for many military and civilian entities worldwide. In particular, larger installations with more than one lane of traffic at each entry point favor the G-3000 Series, as its crash cables remain hidden from traffic, eliminating wear and tear, failure, and reducing maintenance needs.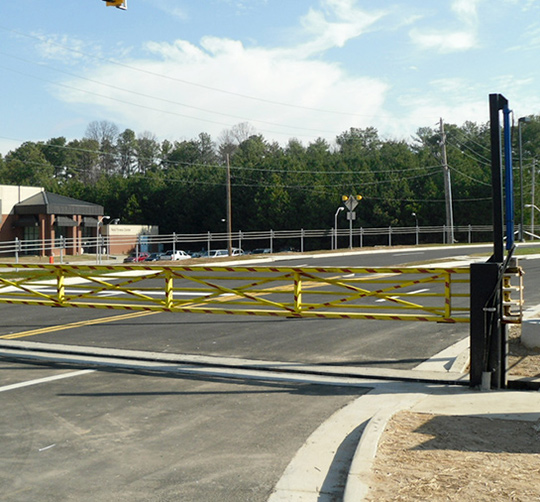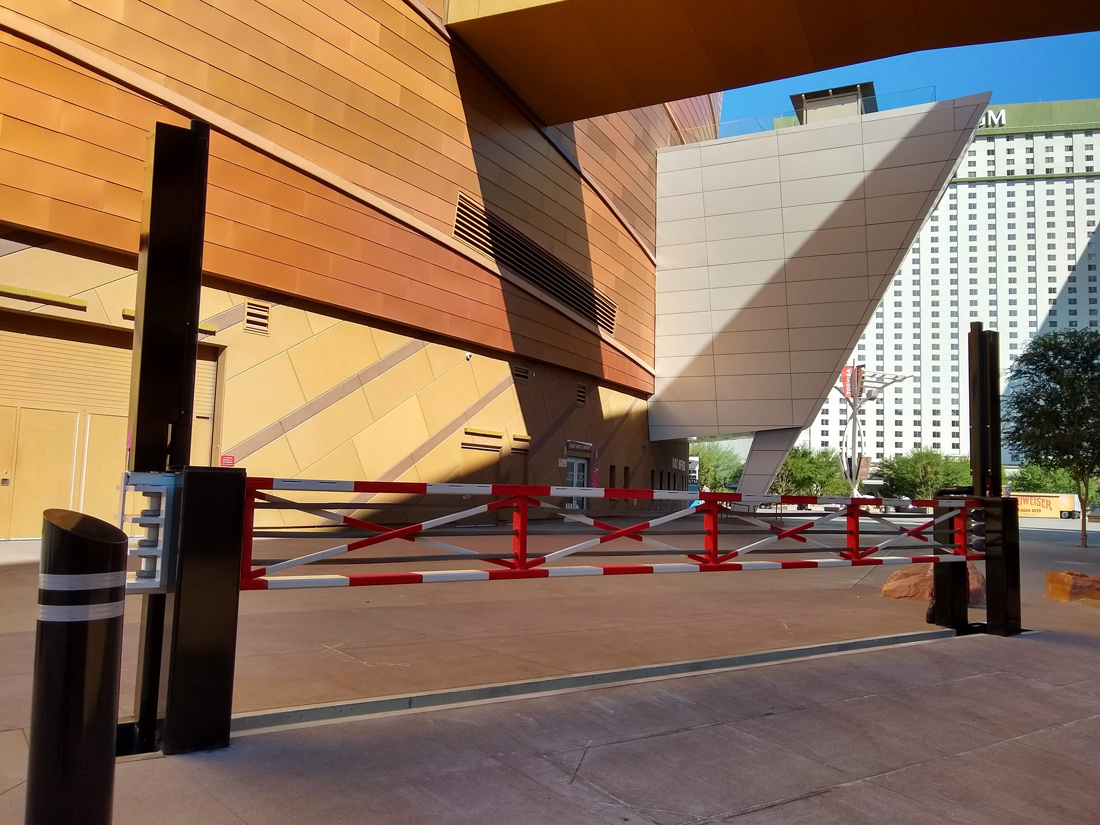 Contact Gibraltar Today
Any industry searching for an efficient, cost effective anti-ram barrier need look no further than Gibraltar's G-3000 Series Vertical Lift Barrier. Whether one lane of traffic or several, the G-3000 Series provides the DOD and DOS standard for force and asset protection from unauthorized vehicle breach. 

For more information about this product or other anti-ram or personnel control measures, reach out to Gibraltar via phone or contact us online. A representative will return your communication shortly.