The Integrid™ Fence System developed by Gibraltar Perimeter Security is a first of its kind for a welded wire mesh fence system. The rails require no fasteners for attaching the mesh or attaching the rails to the fence posts. Instead, the Integrid™ Fence System relies on a proprietary mesh lock device to secure the mesh into the rail and all connection points are housed inside the fence post. This makes all connection points impossible to reach without getting into the interior post. The lack of fasteners on the fence system make installation a breeze when compared to traditional welded wire fences on the market. Once the fence posts are installed on the Integrid™ Fence System, each fence panel takes +/- 5 minutes to assemble and mount into the posts which passes on real savings to the customer for installation labor costs.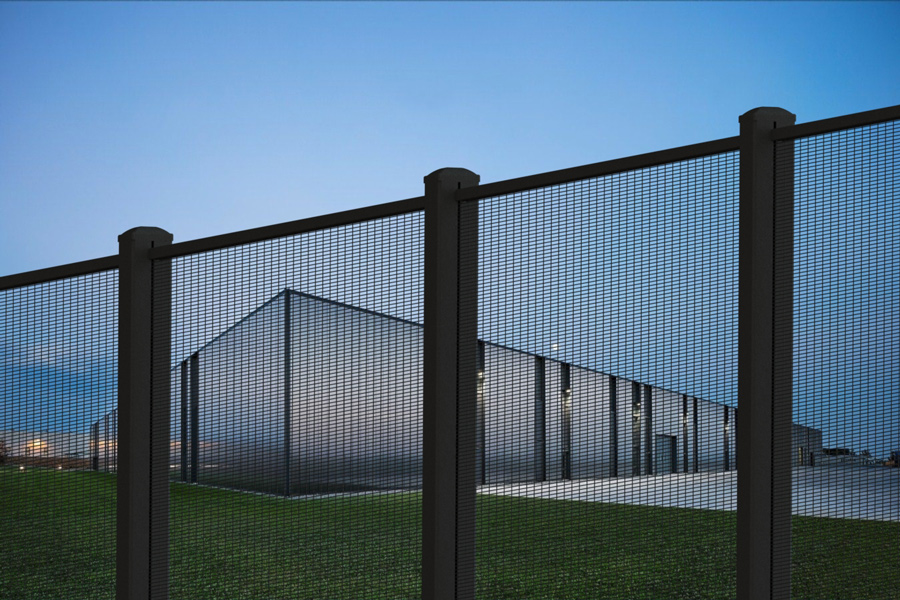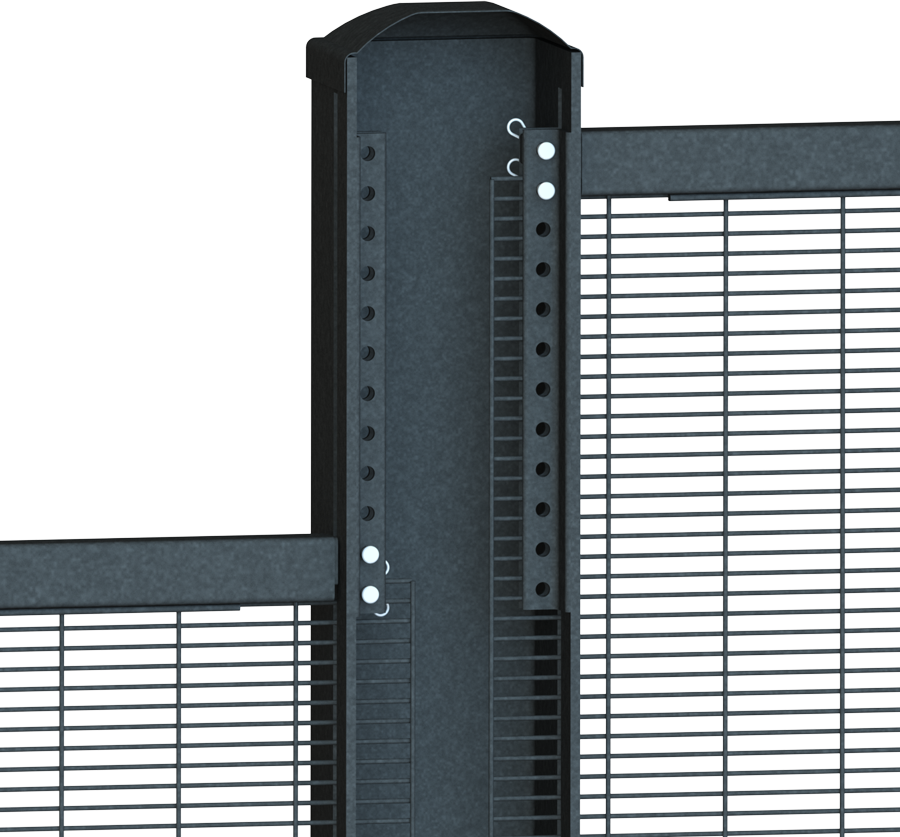 We offer the Integrid™ Fence System with a standard 10'-5" on center post spacing with a +/-2" tolerance without having to trim the panel and heights of 4' up to 16'. The standard offering is a dual rail system with options for tri-rail or quad rail for specific clients that request them.
Our standard offering for this system is a horizontal 3" W x 0.5"H welded wire mesh panel in 10.5-gauge wire. We offer multiple welded wire configurations and gauges for the Integrid™ Fence System. Our standard coatings are hot-dip galvanized to ASTM A123 and multi-step polyester powder coat process with zinc rich base coat followed by customer choice RAL-code selection.
For more information, drawings and specifications on the Integrid™ Fence System, please contact us today!