Industry Leading Crowd Protection and Security Fencing
Gibraltar's palisade security fencing is part of what has made us an industry leader perimeter security. Our palisade fencing systems are easily customizable to meet a variety of needs across a wide range of sectors. What's more, palisade fencing can be combined with Gibraltar G-FORCE products to create the ultimate in protection for facilities requiring anti-ram and anti-vehicle capabilities.
About Palisade Security Fencing
Gibraltar's steel palisade security fencing is manufactured right here in the United States from US steel. Clients can choose from 8 foot, 10 foot and 12 foot heights as well as a variety of pale types, including straight pale, curved pale, splayed tip and unsplayed tip. In addition, anti-climb fencing with closer-spaced pales is available for facilities needing increased pedestrian protection.
Palisade fencing is aesthetically pleasing and integrates seamlessly with most current fencing types. However, Gibraltar palisade fencing is easily customizable. Clients can choose from standard galvanized steel, powder coated RAL specific finishes, or a custom finish as requested.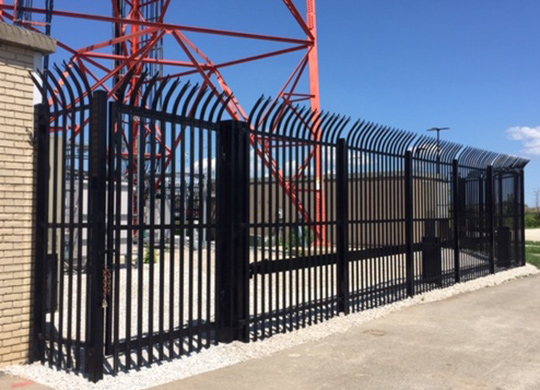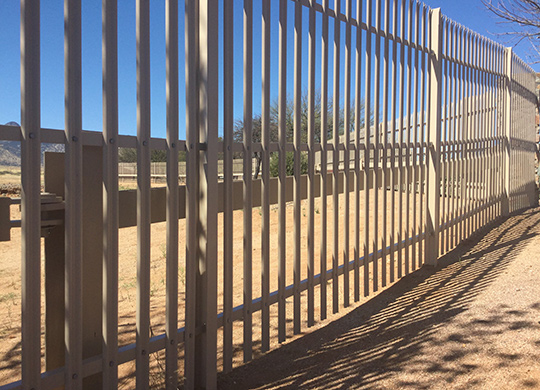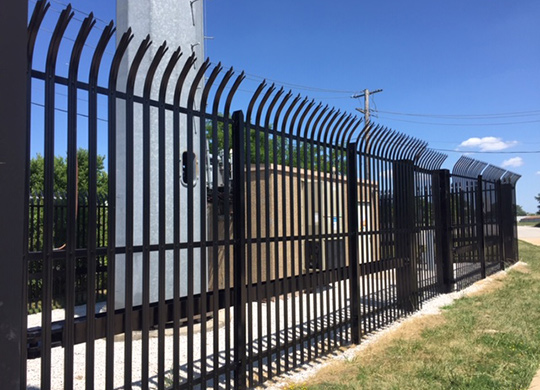 Contact Gibraltar Today
Gibraltar Palisade Security Fencing is globally recognized as the industry standard in crowd protection and security, ideal for practically any industry in need of protection for valuable assets, personnel, and secure structures. For more information about Gibraltar's palisade fencing options, additional product specifications, or custom quotes, reach out by phone today. Alternatively, complete the online form to request more information and a representative will return contact as soon as possible.